openSUSE t-shirts, openSUSE polo shirts, openSUSE sweatshirts
Why are openSUSE t-shirts, polo shirts and hoodies our favorites?
Gabor – founder of HELLOTUX:
"SuSE Linux 6.1 was the first Linux distribution I used in 1999. As soon as I understood how cool Linux and free software are, I wanted to show to others my choice. My passion, my hobby, the decision that I prefer Linux over Windows.
I wanted to buy an official SuSE Linux polo shirt, but I couldn't. It was complicated in my country then. There was no worldwide shipping of openSUSE shirts, like now, here at HELLOTUX.
Now it is difficult to find that polo shirt's photo over the web, after more than 20 years, but it was very similar to our green, embroidered openSUSE polo shirt.
The openSUSE gecko looks really great, embroidered on our openSUSE t-shirts, openSUSE polo shirts and openSUSE sweatshirts. Even people who don't know what it means say that it looks very nice.
Now you can easily show your choice, much easier than I could back then, more than 20 years ago."
Get an official openSUSE shirt here, and have a lot of fun!
Piqué polo shirts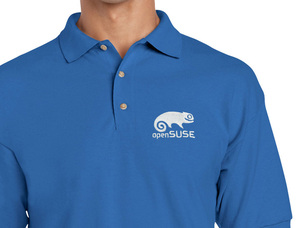 openSUSE Polo Shirt (blue)
38 USD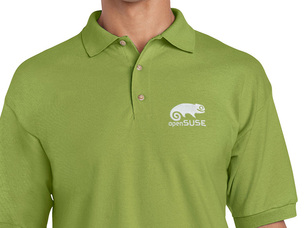 openSUSE Polo Shirt (green)
38 USD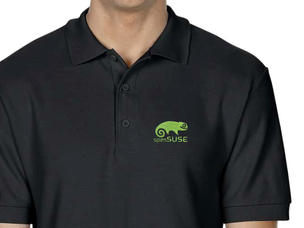 openSUSE Polo Shirt (black)
38 USD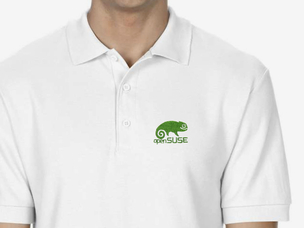 openSUSE Polo Shirt (white)
38 USD
T-shirts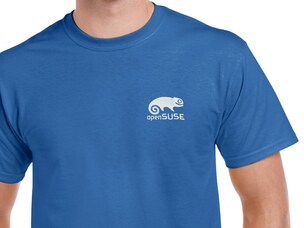 openSUSE T-Shirt (blue)
33 USD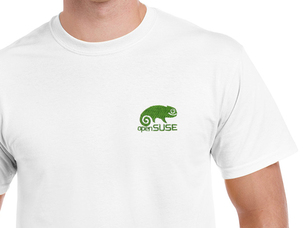 openSUSE T-Shirt (white)
33 USD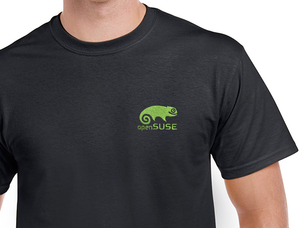 openSUSE T-Shirt (black)
33 USD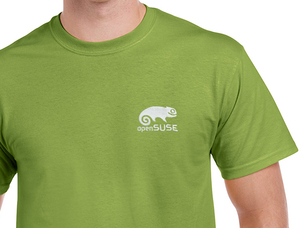 openSUSE T-Shirt (green)
33 USD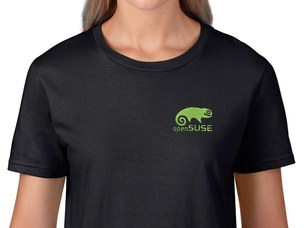 openSUSE Women's T-Shirt (black)
33 USD
Sweatshirt