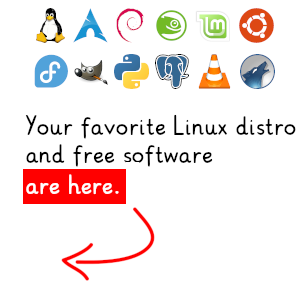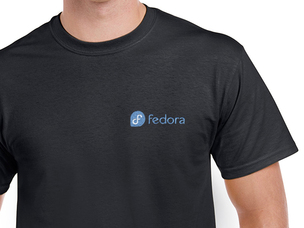 Shirts with the New Fedora logo,
and the Fedora Classic shirts are still available for some time too
Why do I wear a Linux polo when I'm at the office?
In the past year, I haven't been going to the office that often. Most of the servers I care about are virtual machines, and for this I'm very lucky now. Most of my colleagues - software developers and system admins - use Windows on their notebooks, and only two of us are using Linux but I'm the only Linux fan there. Continue reading...
3 December 2021, 4:02 pm
German state switches to Linux. What's next?
Will Microsoft give them a big discount after planning this move? Continue reading...
26 November 2021, 2:01 pm
New Fedora shirts and sweatshirts
If you follow the news of the Fedora Project, you might know that we make official Fedora t-shirts and sweatshirts. But these all are embroidered with the old Fedora logo. Continue reading...
11 November 2021, 2:28 pm
Does all your family use Linux?
Are you the only free software lover in your family, or are others using it too? Continue reading...
18 October 2021, 10:23 am
Upgrade to Windows 11? Bad joke...
Not too long ago, a colleague of mine asked me whether I will update to Windows 11 or not. Of course not. My Debian GNU/Linux is up-to-date, and I will never change to Windows! Continue reading...
15 October 2021, 3:17 pm
New openSUSE Leap, Tumbleweed and gecko shirts
We just got the idea that we should make new embroidery designs for our existing partner Linux distributions. Today we started this with my old favorite, openSUSE. Continue reading...
8 October 2021, 12:11 pm