Xubuntu 16.04 Flash Drive
Sorry, but it's out of stock,
and we don't expect to have new stock. We are planning to make a new variant soon, but it's possible that it will be available only for a limited time. If you don't want to miss out, please subscribe to our notification list.
We care about your personal data, as we expect others to care about ours. We keep your e-mail address so secret, we don't even give it to our shipping partner if you order something from us. Is that fair?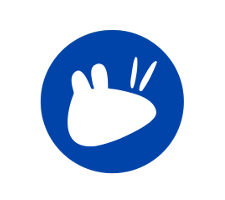 Xubuntu, Always With You Just 41 mm long and less than 5 mm thick.
It's the perfect flash drive to be attached to your key ring.
Unibody Metallic Case
Durable, because the unibody metallic case fully protects the flash drive. You can use it for a long time.
Money Back Guarantee
If you're not happy with your order, just send it back within a year, and we'll organize a replacement or give you your money back. We have a customer service that cares.
Free Upgrades
We help you to upgrade your flash drive to the next version after a new release, absolutely free.
Use it or install it
Use it as a live desktop without installation, or install it on a computer. With this flash drive both is easy. Everywhere.
Specifications
8 GB USB 2.0 flash drive with preloaded Xubuntu 16.04 desktop image
Dimensions (length x width x height): 41mm (1.61 in) x 12.2mm (0.48 in) x 4.5mm (0.18 in)
Weight: 4.65 g (0.16 oz)
Operating temperature: 0° to 35° C (32° to 95° F)
Relative humidity: 5% to 95% non-condensing
Fully conforms to the EU RoHS Directive
Uncensored Customer Reviews
wrote about it:

September 2016
wrote about it:

September 2016