Notification about the
newest free software shirts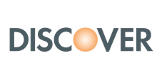 Payments by credit cards
HELLOTUX securely accepts VISA, MasterCard, Maestro, JCB and Discover credit and debit cards.

VISA, MasterCard, Maestro and JCB cards are accepted off-site through the secure payment site of our bank (K&H bank) too.

For more information about other payment methods, please click here.