Coronavirus information
We are working and fulfilling your orders.
Your and our health comes first now. Currently, we can fulfill your orders safely from our stock, and our international shipping partners are working as well.
Update - 21-05-2020
Our partner's global delivery network is operational. We send orders worldwide, and the shipments arrive to the destination countries without any issues. However, in some closed or quarantined areas, delivery will be made only after the local authorities opened that area.
In some countries and regions, for your safety, signature is not needed upon personal delivery.
Wholesale retailers are all operational, and the new stock of shirts and sweatshirts arrived to us on time.
In these countries, you can expect delays in local delivery:
Algeria, Armenia, Argentina, Australia, Austria, Bahrain, Belarus, Belgium, Brazil, Belize, Bhutan, Bulgaria, Canada, Chile, China, Czech Republic, Colombia, Costa Rica, Curacao, Cyprus, Denmark, Estonia, Egypt, France, Finland, Georgia, Germany, Greece, Haiti, Hong Kong, India, Israel, Italy, Jordan, Japan, Kazakhstan, Kosovo, Lebanon, Lithuania, Latvia, Malaysia, Maldives, Mexico, Morocco, New Zealand, Norway, Panama, Papua New Guinea, Paraguay, Poland, Portugal, Russia, Romania, Serbia, Singapore, Slovakia, Spain, Suriname, South Korea, Sweden, Switzerland, Senegal, South Korea, Thailand, Tonga, Turkey, United Kingdom, Ukraine, United States, Uruguay, Vatican, Vietnam.
Please contact your local post office for more information on how much delay you should expect.
We ship to these countries, but local delivery is suspended. All orders will arrive there, but delivery will be made once the situation is resolved:
Antigua & Barbuda, Bahamas, Barbados, Bolivia, Botswana, Belize, Bermuda, Brunei, Cape Verde, Central African Republic, Dominican Republic, Ecuador, Fiji, Guinea Bissau, Honduras, Iraq, Jamaica, Kuwait, Libya, Saint Lucia, Mauritania, Moldova, Nepal, Papua New Guinea, Peru, Solomon Islands, Seychelles, Sierra Leone, Saint Martin, Swaziland, Saint Kitts and Nevis, Samoa, Yemen.
Local postal authorities can give you more information about the planned delivery.
We'll keep you updated on our website.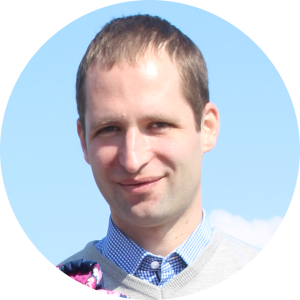 Gábor Kum
owner of HELLOTUX
21 May 2020, 3:28 pm (Central European Time)


Comments
Lana
What do you think of adding Python gear?

Elaine
CapRover is a quite small project but really awesome. It deserves some wonderful swag too. It would be great if you could reach out to them.

Leave a comment!